Main notes
Tagline below logo
Collaborate efficiently
One-liner
WikiSuite™ is the most comprehensive and integrated Free / Libre / Open Source enterprise software suite.
Description
WikiSuite™ is especially suited to knowledge-centric organizations and offers most (80%+) of the data and information management features all organizations need.

Benefits include
Free / Libre / Open Source Software (FLOSS)

No software license fee, full access to the source code, etc.


Self-host or Software as a Service (SaaS)
No lock-in
Integrated and Extensible SolutionIntegrated for higher efficiency

Extensible to cover future growth and unforeseen needs.
Verifiable Security

You can self host, you can audit the source code.


Community-managed

You can get involved and influence the roadmap!


Extensive web admin panels

Power Users can configure the tools without the need for software developers or to edit configuration files.


Paid support is available

This is optional of course! The architects of the solution are available for consulting (Support, sponsored development, training, configuration and customization, business consulting, etc.)

Key components include
ClearOS, Tiki Wiki CMS Groupware, Openfire Meetings / Jitsi Meet, Syncthing, Elasticsearch and Kibana, FusionPBX and FreeSWITCH, Kaltura, Xibo, Kimchi (KVM) and KeePass.
Areas
OS and Network, Web and Intranet, Email and Calendar, Files and Sync, BPM and Analytics, Commerce, Chat and Video Conference, Security.
Brand Assets
Logos
| | |
| --- | --- |
| Regular | It's best to always use the logo with the .org |
| W logo | |
| Logo with solutions | |
Color Palette
Key Colors

Font Family
Coda Regular
https://fonts.google.com/specimen/Coda?selection.family=Coda&query=coda
Titillium Web
https://fonts.google.com/specimen/Titillium+Web?query=Titillium+Web&selection.family=Titillium+Web
Favicon
One-pager
Download
tiki-download_wiki_attachment.php?attId=7
Preview
Missing Package
Previous npm-asset/pdfjs-dist package has been deprecated.
To view pdf files Tiki needs npm-asset/pdfjs-dist-viewer-min package.Please contact the Administrator to install it.
SVG Logos WikiSuite
White
Icon only
WikiSuite Black Logo SVG
Monochrome Logos
White Black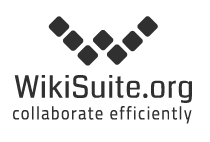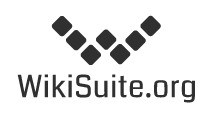 Social Media Assets
Display Pictures
Square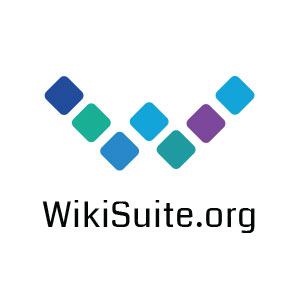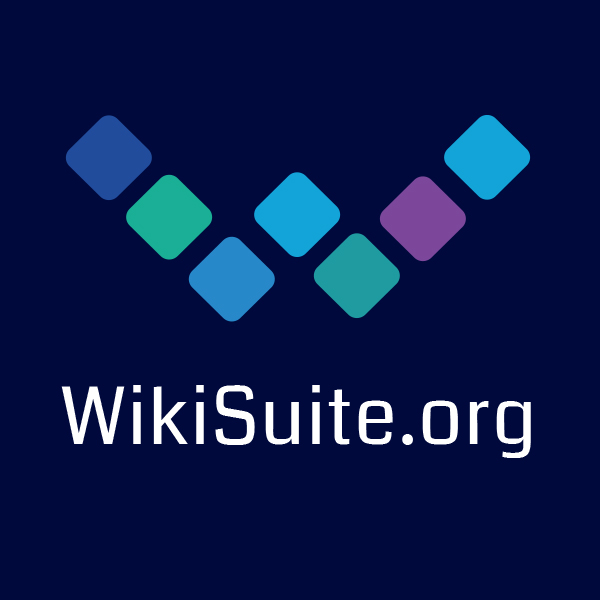 Header Image
Facebook

Twitter

Web Banners
468x60 (Full Banner)

728x90 (Leaderboard)

336x280 (Square)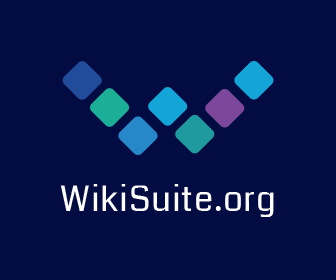 300x250 (Square)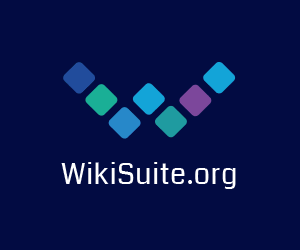 250x250 (Square)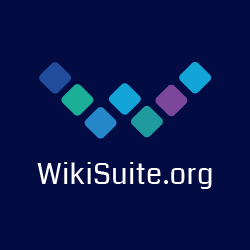 160x600 (Skyscraper)

VistaPrint
Business Cards
Letterhead
Envelop
Flyers
TShirt
Mug
Related links