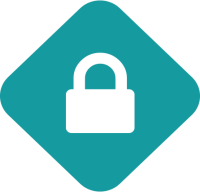 Security
Firewall, Anti-Virus, File Encryption and more
WikiSuite is built on arguably the world's most secure operating system, ClearOS. WikiSuite's application framework of course includes such security features as file encryption, user rights management, and registration systems to fully secure your sensitive data and provide safe access for authorized users. By using WikiSuite, organizations can reduce to a minimum the risk of data theft.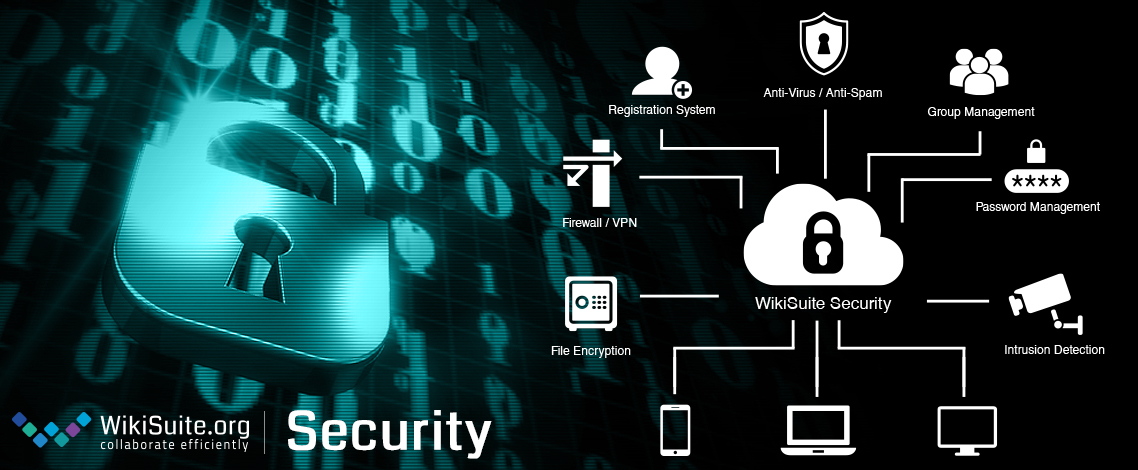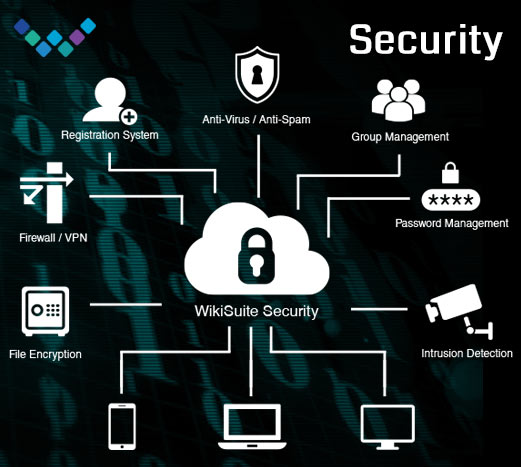 Security breaches cost organizations millions of dollars every year
Data security is one of the most important concerns of all organizations today. The WikiSuite platform and applications are designed with this in mind, and it is one of the most secure enterprise suites available today. Having security layers at the operating system, network and application levels, WikiSuite empowers organizations to repel intruders as well as prevent accidental or intentional destruction or corruption of data.
Features
LDAP User / Group Management
Set up radius for LDAP users
Create and manage user group policies

Intrusion Detection / Protection
Provides 13,000+ additional signatures
Weekly updates to keep up with the latest threats
Protects from SSH, FTP, POP3 brute force attacks

Anti-Phishing
Prevents users from visiting sites designed to steal information
Protects users' personal information such as passwords and financial data
Password Management
Uses Advanced Encryption Standard (AES) and Twofish algorithm to encrypt password databases
Complete database is encrypted, not only the passwords
Master password is hashed using SHA-256
Protection against dictionary and guessing attacks
In-memory password protection

Anti-Virus / Anti-Spam
Prevents virus attacks against desktops, laptops, smartphones
Provides a gateway perimeter
Filters non-encrypted web traffic and FTP downloads
Anti-virus engine is based on ClamAV
Automatic updates with latest virus signatures
Stops email spam
Daily anti-spam signature updates
File Encryption
Encrypted volumes to protect confidential data from unauthorized access in the event the server is physically compromised
Data is stored in encrypted format unless volume is mounted
Mounting a volume requires password

Firewall / VPN
Administrators can open ports or port ranges for services
Custom firewall rules
Block particular IP or entire networks
Enhanced network security
OpenVPN

Registration System
User registration
User activity logs
User (Group) rights