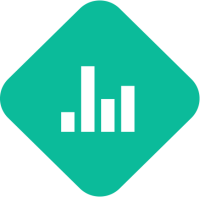 WikiSuite BPM and Analytics
Manage, Measure and Optimize your Business Processes
WikiSuite's leading Business Process Management and Analytics platforms deliver a variety of capabilities in a single package, allowing organizations to systematize their operations execution and monitoring business processes from beginning to end. Knowledge management and collaborative tools enable leveraging information and opening doors for employee interaction in a real time secured environment. WikiSuite data analysis features enable organizations to make better decisions based on the statistical information of system usage.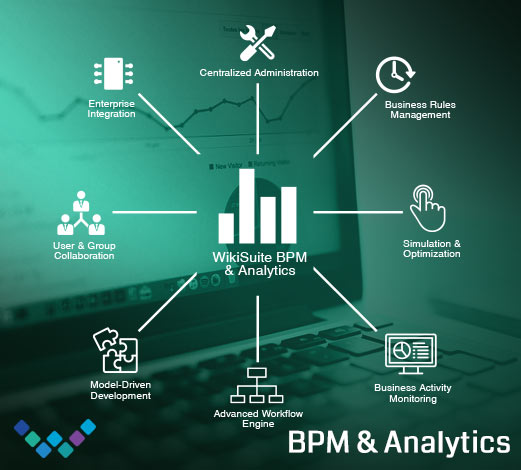 Process
Process is simply sets of activities and operations conducted regularly to effectively complete business processes.
A process can be:
Simple (e.g., order fulfillment) or complex (e.g., new product development)
Short-term (e.g., employee on-boarding) or ongoing (e.g., regulatory compliance)
Function-specific (e.g., proposal management) or industry-specific (e.g., energy procurement)
In a single department (e.g., billing), across an enterprise (e.g., strategic sourcing), or extended across the value chain (e.g., supply chain management)

Every organization has business processes, but too many organizations rely on outdated procedures (paper forms or other manual steps) and not using a centralized process management system. WikiSuite BMP features can increase the efficiency of any organization, thus reducing cost and boosting productivity. It can drive more growth, facilitate decision-making, and effortlessly improve customer and employee engagement.
Web Analytics
Analytics include all standard and advanced features to monitor and measure performance of WikiSuite. From basic to mission critical systems it helps decision makers make best decisions and improve performance of the organization. Track all user actions, analyse system logs, search and website analytics in real time.
Features
Database / Forms / Reports
Build custom data input forms
Track data
Generate reports

Web Analytics
Real time data updates
Customizable dashboard
Analytics for e-commerce
Goal conversion tracking
Event tracking
Content tracking
Site search analytics
Geolocation
Site speed and page speed reports
Track user interactions
Track traffic from search engines
Reports / Stats
Scheduled email reports
30+ built in reports
Build custom reports

Surveys / Polls
Create and manage surveys
User polls

Business Intelligence
Access your dashboard from anywhere
Comprehensive trend analysis
Drill-down filters to narrow search results
Spreadsheet / Charts
Graphical reports
Aggregate data analysis
Advanced GUI

Project Management
Manage resources
Manage tasks
Communication
Time Management

Machine Learning
Screenshots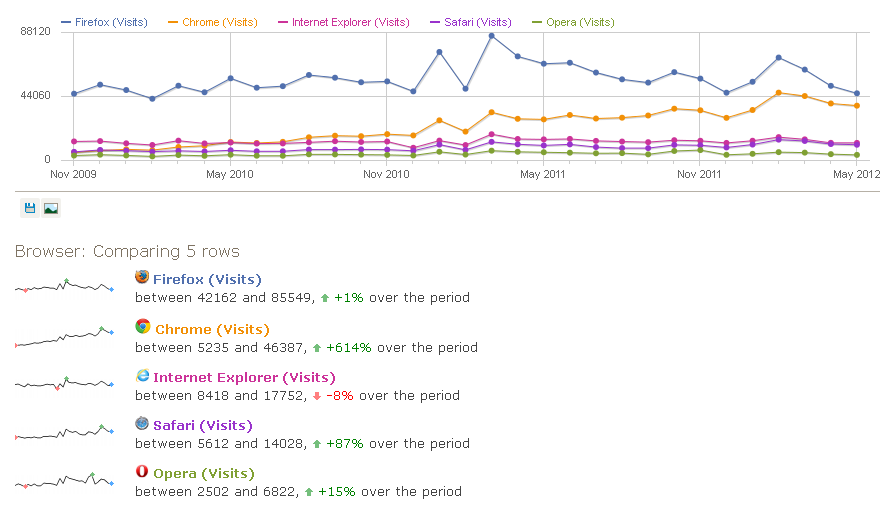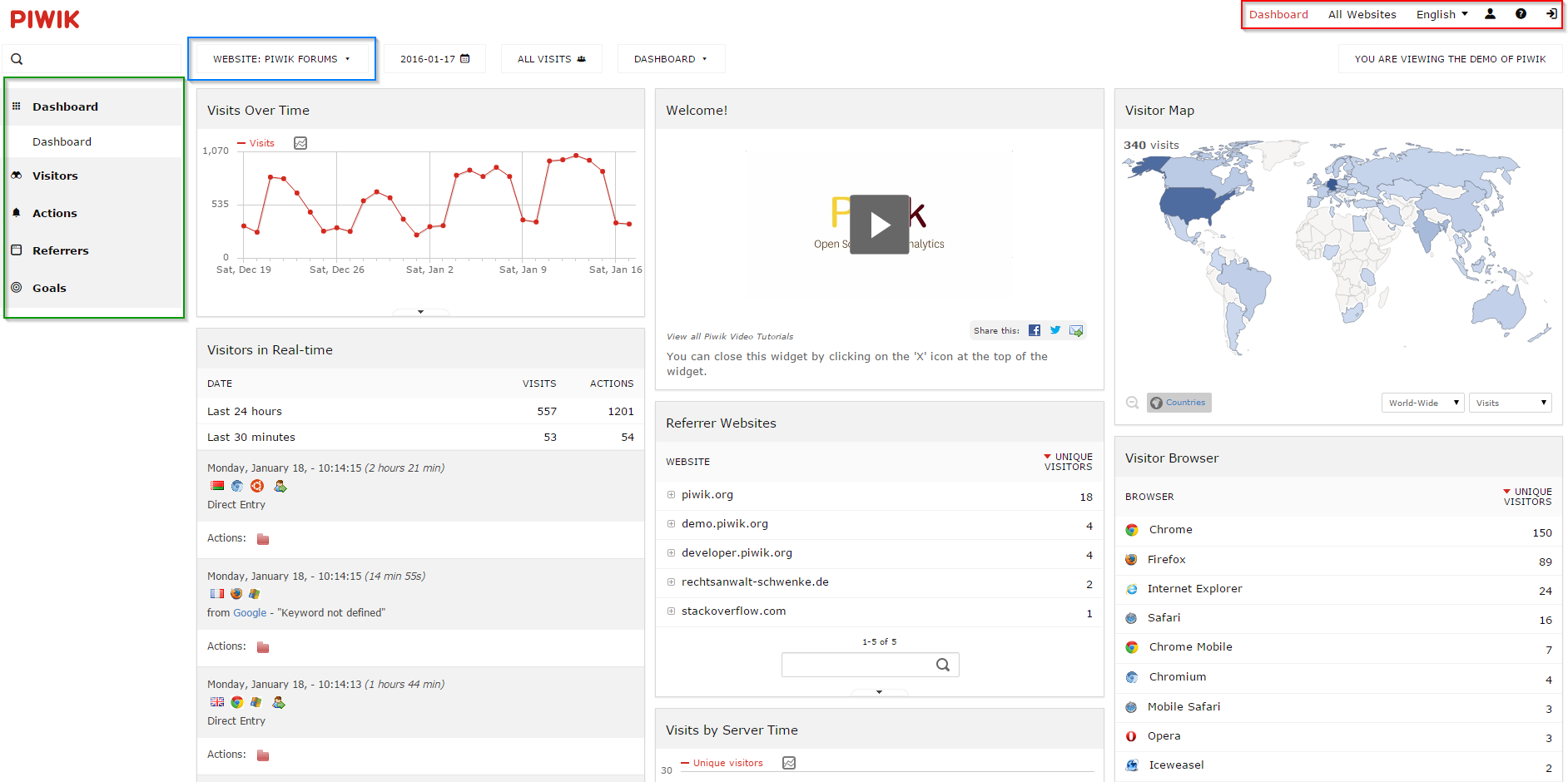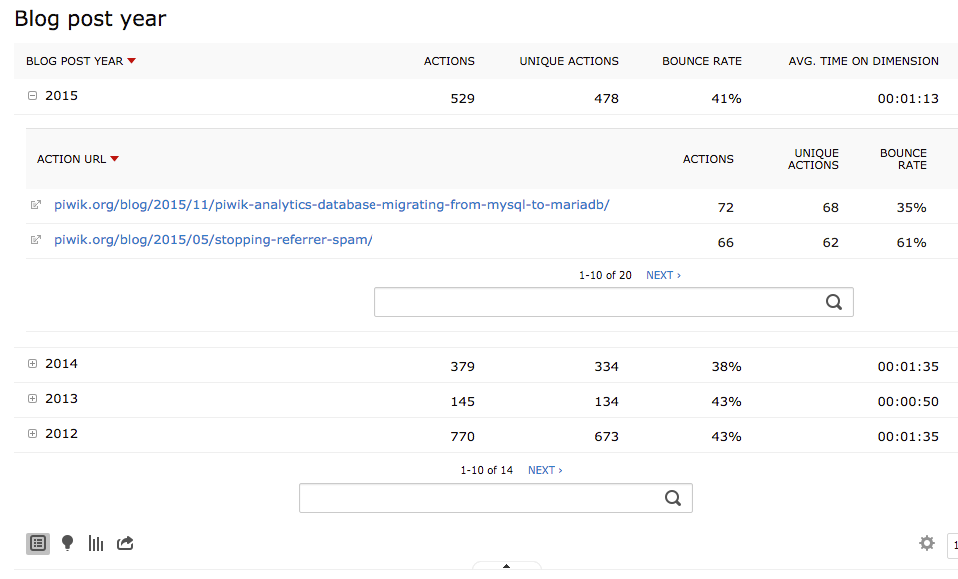 Powered by
Tiki Wiki CMS Groupware and Matomo

Related roadmap for Tiki:
Add BPMN 2.0 capability: The plan is to integrate with Camunda.
Also to improve internal stats and reporting systems, so as to no longer rely on Matomo for the common use cases.