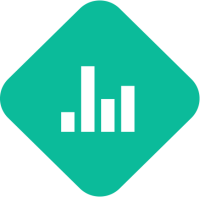 WikiSuite™ BPM and Analytics
Manage, Measure and Optimize your Business Processes
WikiSuite's leading Business Process Management and Analytics platforms deliver a variety of capabilities in a single package. It allows organizations to systematize its operations execution and monitoring business processes from beginning to end. Knowledge management and collaborative tools enable it to leverage information and open doors for employee interaction in a real time secured environment. WikiSuite data analysis features enable organizations to make better decisions based on the statistical information of system usage.
Process
Process is simply sets of activities and operations conducted regularly to complete business processes effectively.
These processes can be:
Simple (e.g., order fulfillment) OR Complex (e.g., new product development)
Short-term (e.g., employee on-boarding) OR Ongoing (e.g., regulatory compliance)
Function-specific (e.g., proposal management) OR industry-specific (e.g., energy procurement)
In a single department (e.g., billing), across an enterprise (i.e. strategic sourcing), or extend across the value chain (i.e. supply chain management)
Every organization has business processes, but too many organizations rely on outdated procedures (paper forms or other manual steps) and not using a centralized process management system. WikiSuite BMP features can increase efficiency of any organization reducing cost and boosting productivity. It can drive more growth, help decision making, improve customer and employee engagement effortlessly.
Web Analytics
Analytics include all standard and advanced features to monitor and measure performance of WikiSuite. From basic to mission critical systems it helps decision makers make best decisions and improve performance of the organization. Track all user actions, analyse system logs, search and website analytics in real time.