Pàdé
Pàdé is the Yoruba word for "Meet".
Pàdé (the "p" is pronounced explosively) is a Unified Communications Solution for Openfire.
Features
Capability - Essential Unified Communications (Messaging/Chat, IP Audio/Video, Screen/Application Sharing, Remote Control and Telephony)
Communication Applications (Blogger, Message Blast, Team Meetings, Group Chat and Live Customer Chat)
Restful API for business application integration
Archiving of communication meta data, chat transcripts, audio and video media
Technology
Pàdé front-end is a web browser extension and available from Google Chrome, Microsoft Edge and Firefox web app stores.
Pàdé back-end is Openfire for XMPP messaging, FreeSWITCH for SIP Telephony/MCU Conferencing and Jitsi for SFU Conferencing.
Pàdé can be deployed in-house, on premises on a private network or as a hosted service accessed from the internet.
Pàdé Front-End
Is a web browser extension that contains:
Jitsi Meet for audio/video conferencing, screen share and real-time application collaboration (WebRTC)
ctxPhone for SIP based telephony with FreeSWITCH
Converse.js for XMPP chat client (both full page dedicated group chat and one-on-on pop-up chat) conferencing.
Other communication applications
Rest, SSE (server-sent events) API and JavaScript libs
Pàdé Back-End
Openfire Server
Openfire Meetings Plugin (Jitsi)
Openfire Chat API Plugin (REST/SSE API)
Openfire Switch Plugin (FreeSWITCH)
Monitoring and Archiving Plugin
Bookmarks Plugin
Fastpath Plugin (live chat)
Solo Blogger Plugin
Business Communication Flows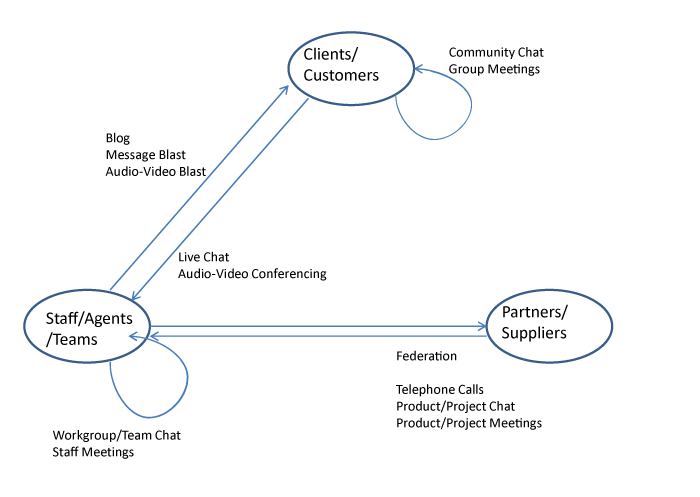 Architecture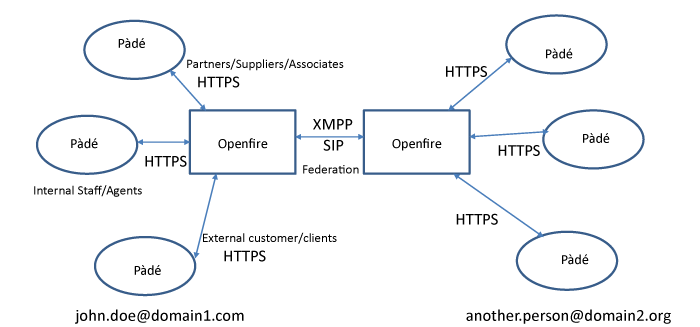 Security
Pàdé uses standard TLS or MTLS Encryption on all client-to-server and server-to-server connections with server or both client/server certificates.
Two factor authentication with TOTP (Time based One Time Passwords) from a smart phone.
Open Identity System for the Decentralized Web (uPort)
End-to-End encryption can also be applied on demand in chat conversations.
Pàdé at Chrome App Store
Not yet available for Edge, Firefox and Safari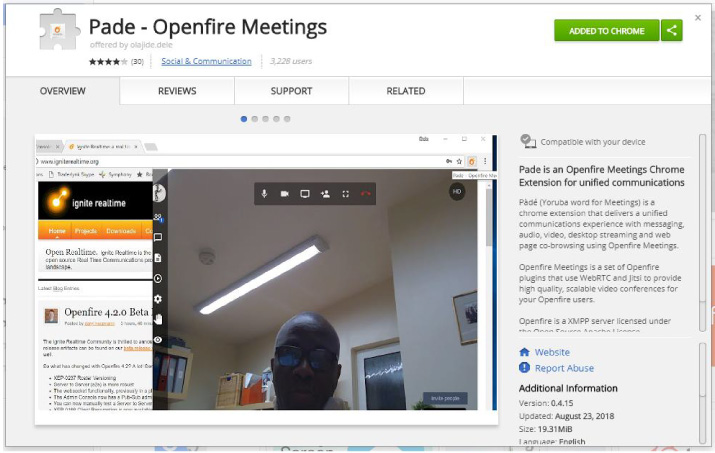 Pàdé Registration & Sign-In (uPort)
Pàdé Installed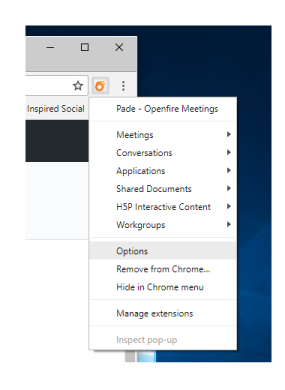 Pàdé Options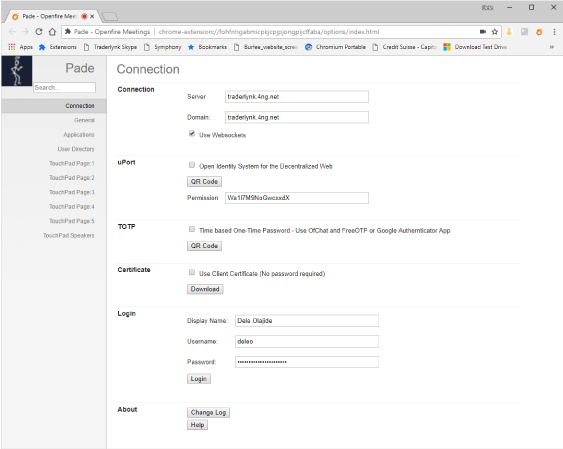 Pàdé Group Chat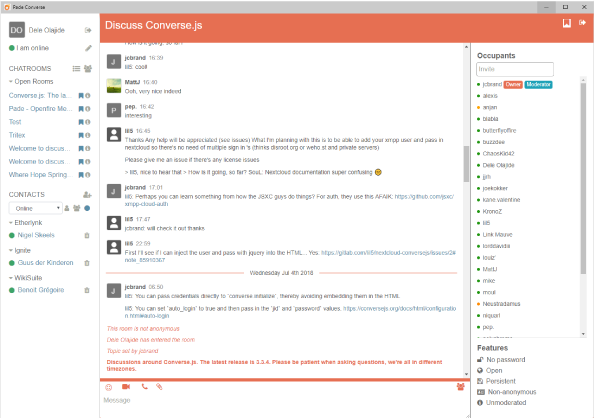 Pàdé Private Chat
Pàdé SIP Phone
Pàdé Meeting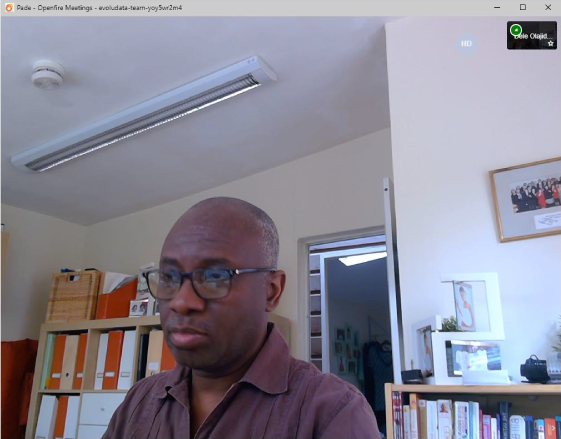 Pàdé Screen Share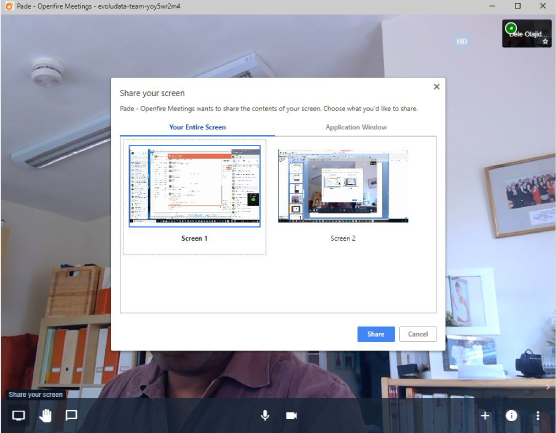 Pàdé Co-browsing
Two or more users visiting various web pages and all are kept in sync with the leader.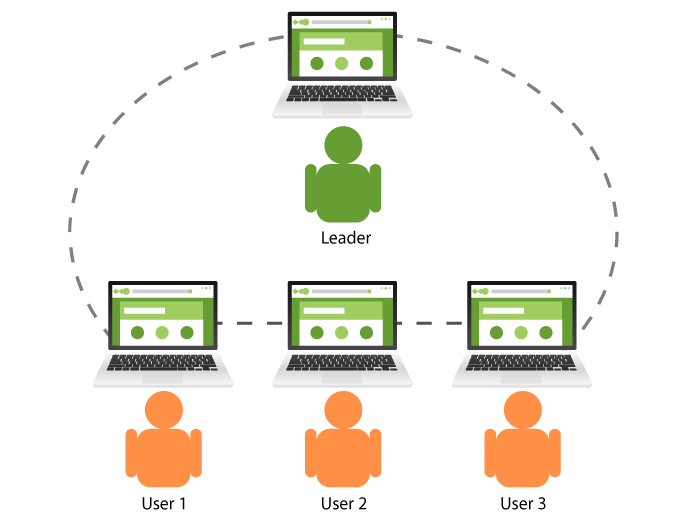 Pàdé Conversational Forms
It dynamically converts any HTML form into a conversation between a user and a bot.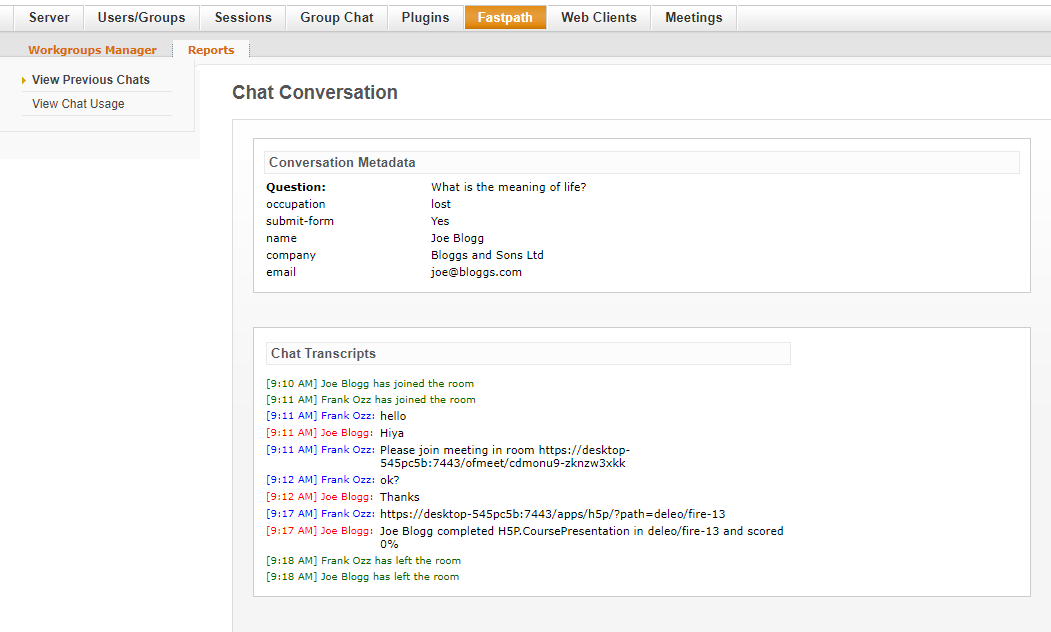 The collected data can be sent server-side for processing. In the case of WebMeet, it is used as meta data to initiate a fastpath support session. More info at https://github.com/igniterealtime/Pade/issues/30.
Pàdé H5P interactive content
Pàdé supports H5P, which enables the creation, sharing and reusing of interactive HTML5 content in your browser. One of the many examples is a quiz in a chat:

Pàdé Remote Control
Escalate a screen sharing session to permit remote control of keyboard and mouse. Facilitates support, training, etc.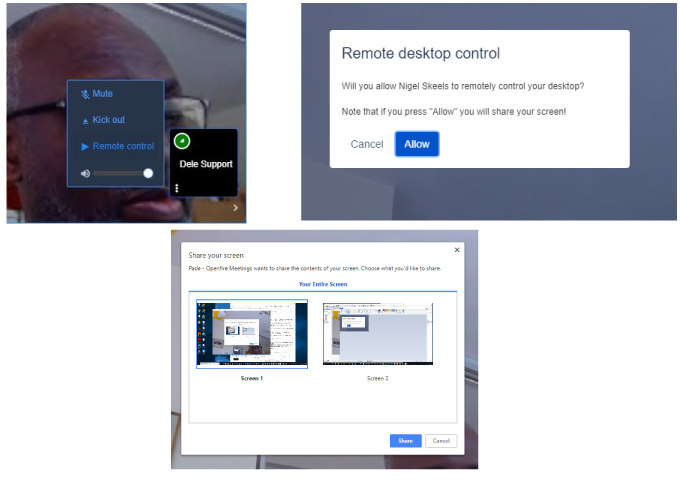 Pàdé App/Doc Sharing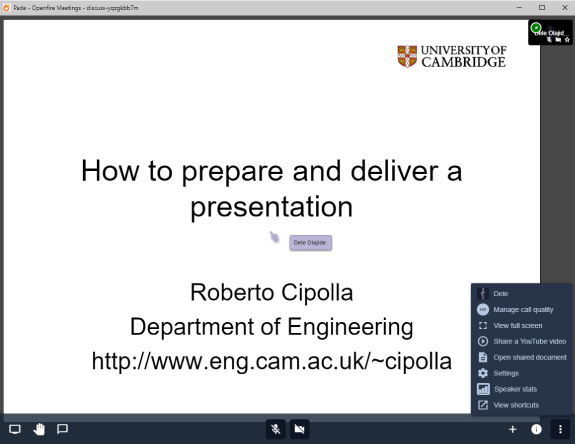 Pàdé Message Blast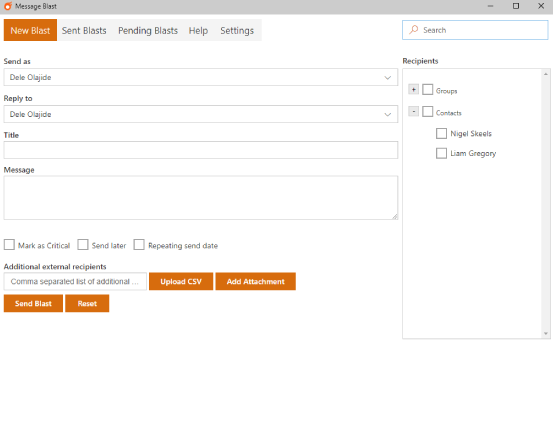 Pàdé Realtime Collaboration on Diagrams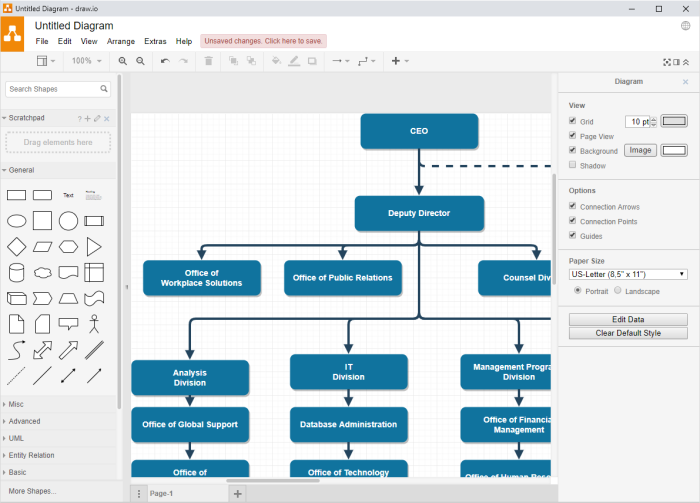 Pàdé Screen/Audio/Video Capture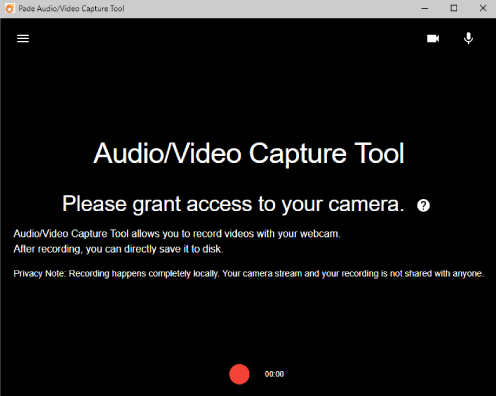 Pàdé Blogger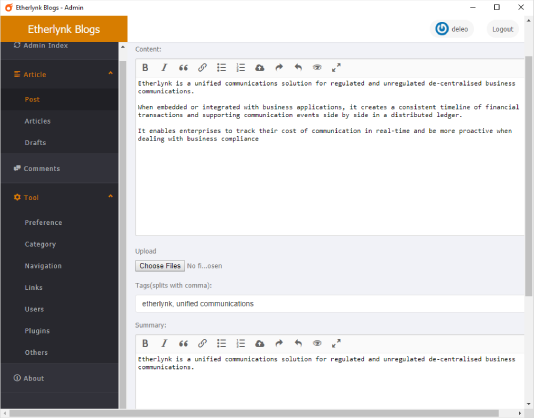 Pàdé Blog Web Site
Pàdé Live Chat
Pàdé Rest API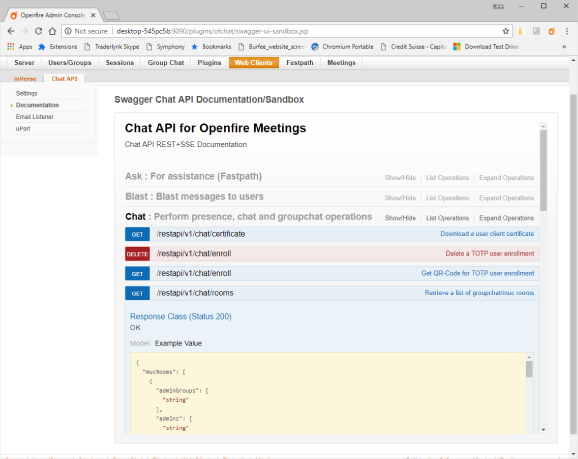 Pàdé Archiving
Pàdé Devices - TouchPad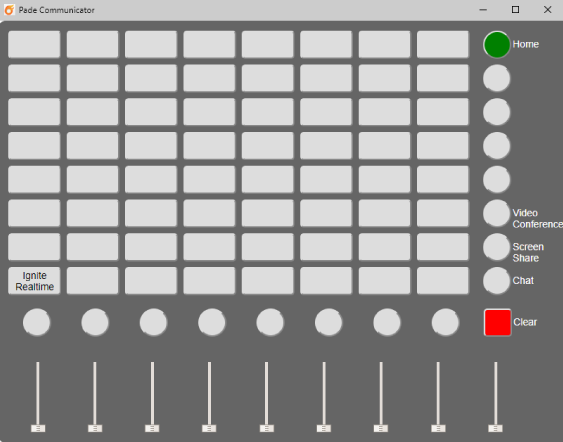 Pàdé Devices - StreamDeck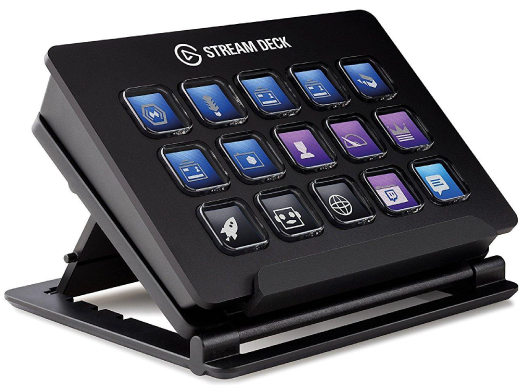 Pàdé Devices - other features
URL Protocol Handlers (ex.: 1-click join XMPP chatroom)
Branding (replace the logo with your organizations's logo)
And many more!
Pàdé
Questions?
Pàdé
Help/Assistance?
Documentation
Native Apps packaging for OSX & Linux Pàdé for Firefox & MS Edge