Free / Libre / Open Source Software (FLOSS)

No software license fee, full access to the source code, etc.

Self-host or Software as a Service (SaaS)
Verifiable Security

You can self host, you can audit the code.

Community-managed

You can get involved and influence the roadmap!

Extensive web admin panels

Power Users can configure the tools without the need for software developers or to edit configuration files.

Paid support is available

This is optional of course! The architects of the solution are available for consulting (Support, sponsored development, training, configuration and customization, business consulting, etc.)

No vendor lock-in

You can hire anyone you want to provide you support. The best is to develop expertise in your organization, and hire external help for specialized or punctual needs.

Integrated and Extensible SolutionIntegrated for higher efficiency

Extensible to cover future growth and unforeseen needs.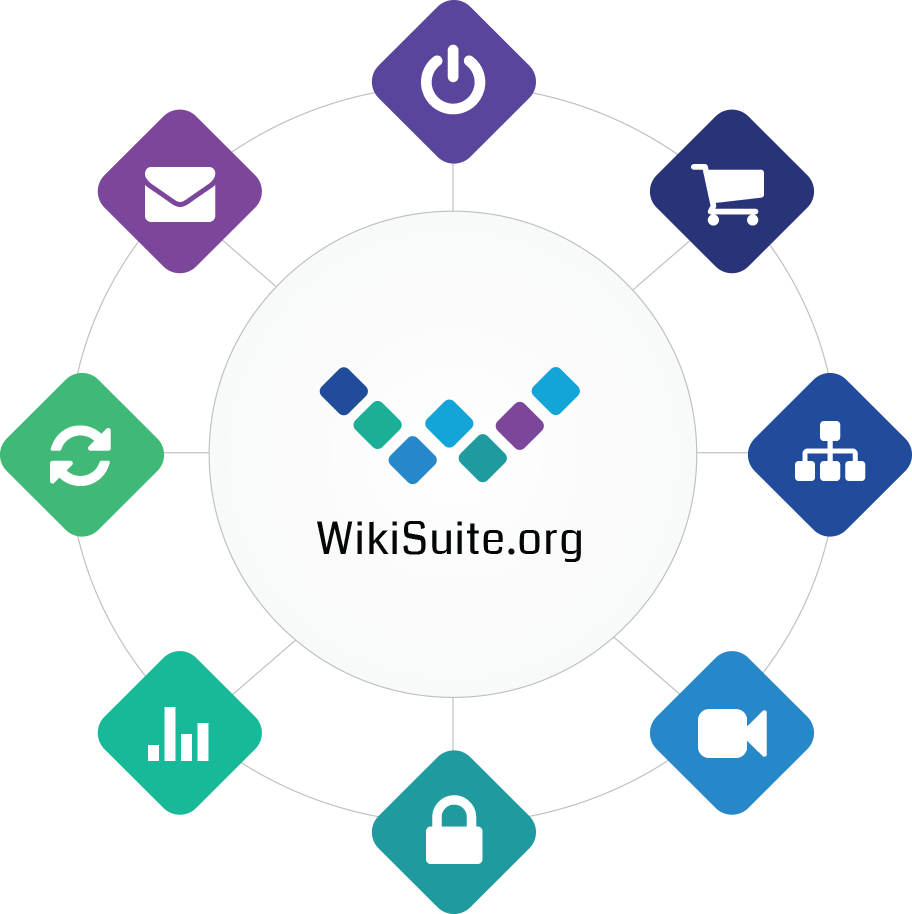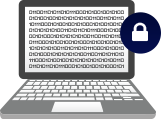 Your data is priceless.
Stay in control!
WikiSuite empowers organizations to better manage, secure and use their information, to become data-driven, and achieve their optimal performance Our mission.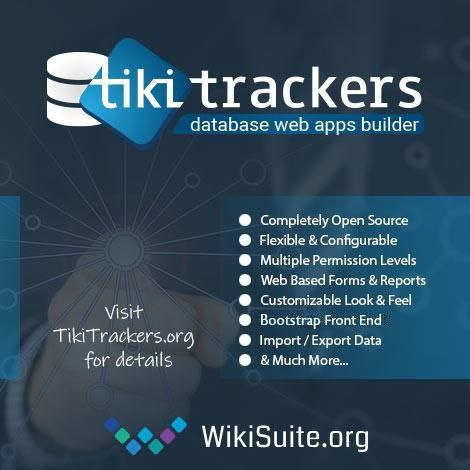 Check out the videos from FOSDEM 2019!
WikiSuite Blog
To the WikiSuite community,
Today, we announce that, going forward, WikiSuite will become supported on all major Linux distros (CentOS, Ubuntu, Debian, etc.) building on the experience gained with ClearOS. This has been happening for several months n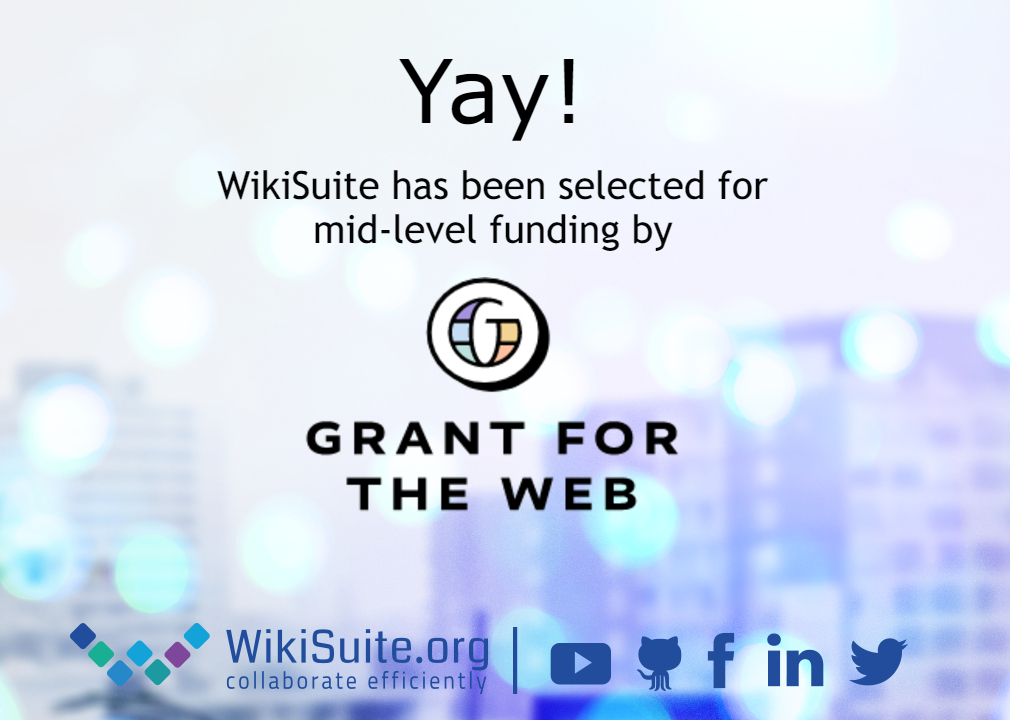 In April 2020, Grant for the Web announced a public call for web monetization project proposals eligible for one of three levels of funding: Spark, Mid-Level, and Flagship. In less than two months, applications were received from 286 applicants.