Commerce
Sell Membership, Products or Services using WikiSuite™ commerce features. Manage your products/services, customers, orders, payment methods, support inquiries securely online. Being an open source solution you have complete control over making any changes or enhancements you may require to adapt to your business model.
Equip your business portal to accept online orders
Sell event tickets to products online, you have eCommerce features available within WikiSuite™. Some advanced features include managing & distributing digital signage, social media marketing and sales force management. One platform for all your commerce needs.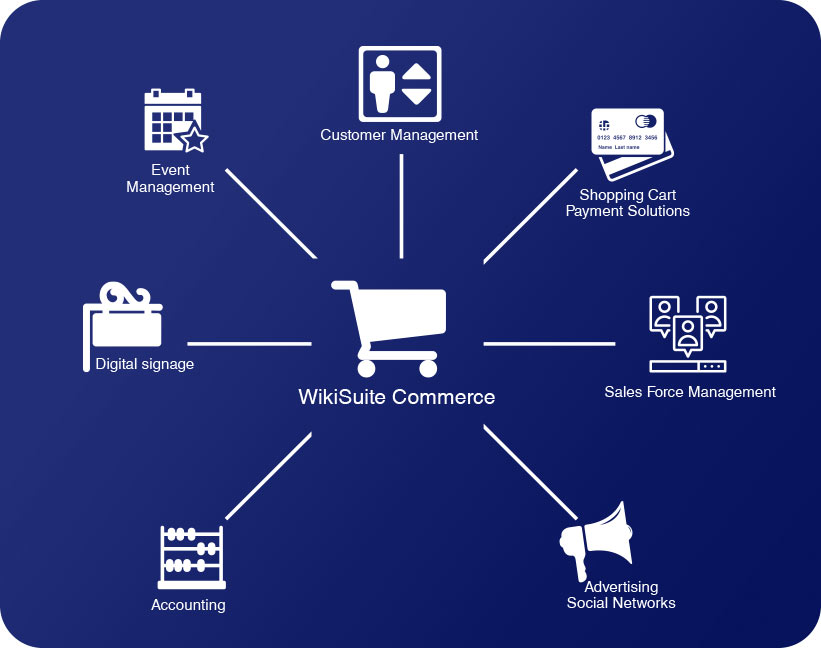 Screenshots

Powered by
Tiki Wiki CMS Groupware