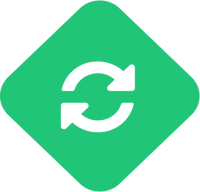 Files & Sync
Take control of your data security, distribution, and safety
Storing, organizing, sharing data files is an essential part of any organization today. WikiSuite is equipped with file management system empowering its users to store and share files with others within the organization or with third party resources securely and effectively.
Key capabilities include managing backups, file versioning, folders, and make data accessible easily. Never lose an important file again! Safeguard your organization from data disasters and improve efficiency considerably by using industry leading file synchronization system.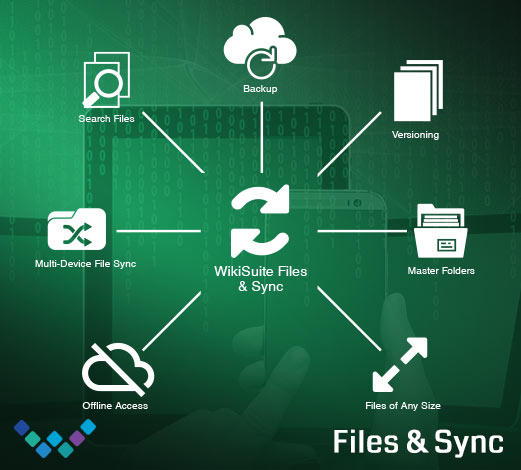 We have an alternative for FREE services with limitations and shortcomings when it comes to sharing files on a regular basis within an organization. Work without any filesize or quantity limitations, never handover your private data to any 3rd party service providers, own your technology and data. All data transfer is encrypted and follow strict data privacy policies.
Features
Backup
Automated backups
Whenever backup device connects

Versioning
Archive old versions
Folders configurable for versioning
Automatically remove files from trash older than a specified number of days
Control number of versions for a file
Master Folders
Protect files from being changed in master folders
Override changes if Master folder becomes out of sync

Files of Any Size

Search within Files
The Tiki file gallerieshave handlers for .pdf, .doc, .xls, etc.
Multi-Device File Sync
Securely connect multiple devices
Auto sync files when connected

Offline Access
Data available when offline
Store data on your own machine
---