OS and Network
A smart server for all your information management needs
WikiSuite runs on ClearOS which is a free and open source cloud-connected server, network, and gateway operating system. ClearOS is designed for organizations and distributed environments. It offers an extensive list of features and integrated services. Based on well-established CentOS and Red Hat Enterprise Linux, its source code is available mostly under the GPL version 2 software license.
Simple and Elegant Web Management
A comprehensive graphical web user interface makes day to day management and complex strategy implementation easier than ever before. And an online marketplace of free and paid apps provides additional features and enhancements on the go. Connect from any device and operating system using a web browser.
Features
Natural Language Processing (NLP)
Automatic and human readable summary

Unified Index / Search
Fast and efficient
Based on aggregate results

Virtualization (Any Client OS)
Multiple operating systems running side-by-side
Multiple project version available for evaluation
Saved states available for comparison
Router / Gateway / Firewall
Content filter engine
Gateway antiphishing
Gateway antivirus
Intrusion detection system
Web access control
Web proxy server
Custom firewall

Network
1-to-1 NAT
Bandwidth manager
DHCP server
DMZ
DNS server
IP settings
Multi-WAN
Network map
Open VPN
Port forwarding
SSH server
Server
Advanced print server
Antimalware file scanner
Directory server (OpenLDAP)
FTP server
Flexshare
Mail greylisting
IMAP & POP server
Mail antispam
Mail antivirus
MariaDB database server (MySQL)
Roundcube webmail
SMTP server
Web server

Screenshots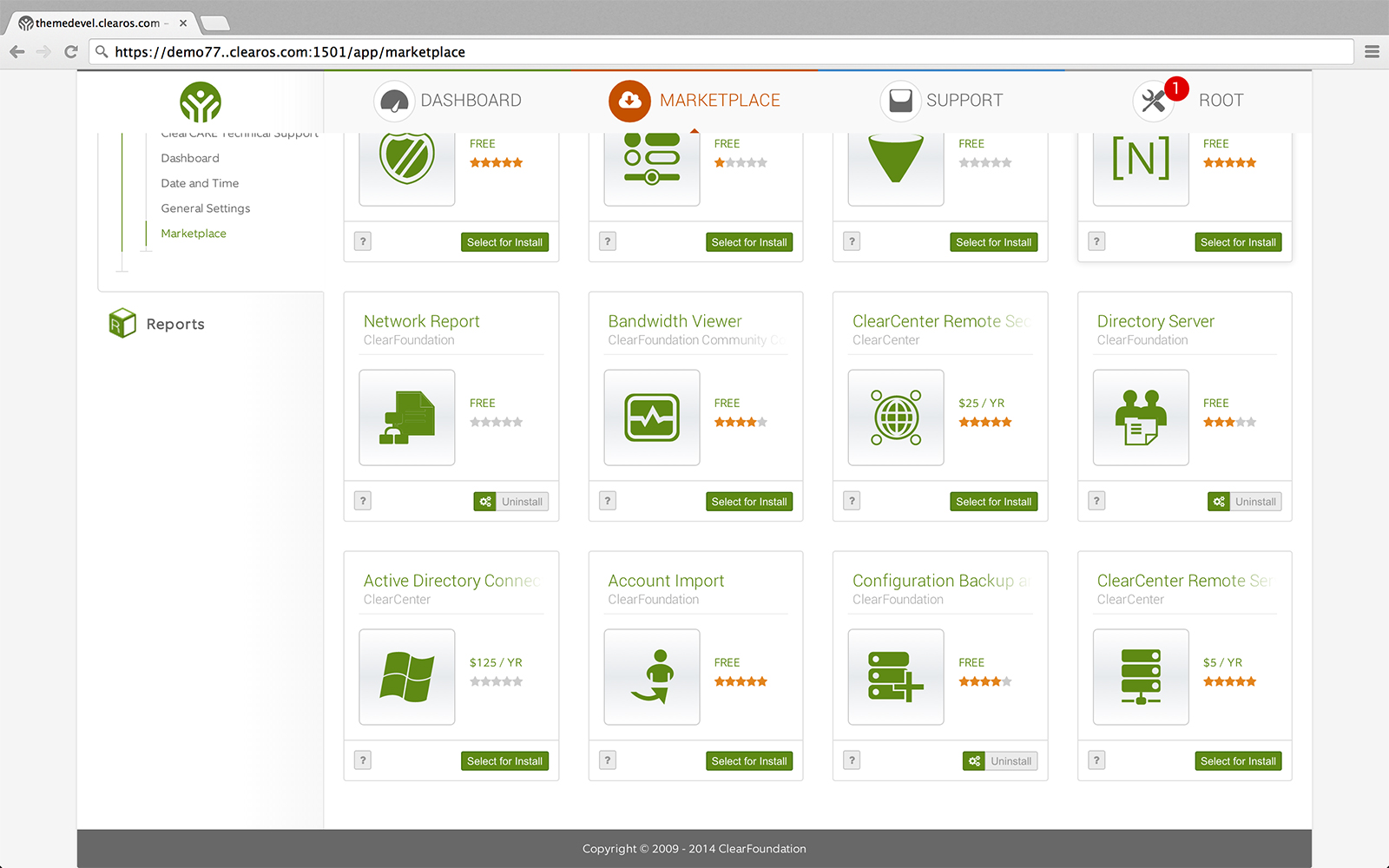 Powered by
ClearOS