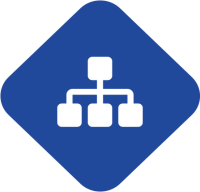 Web and Intranet
WikiSuite features an advanced content and user management system
WikiSuite web and intranet features have the power and flexibility to build simple-to-advanced smart websites and web applications to meet the needs of today's businesses and organizations. Build company websites, blogs, forums, customer support systems, file management systems and much more with a centralized control panel in a few clicks. WikiSuite includes a super toolkit to manage data and content, to design, share, control, monitor, secure and maintain your organization's data, digital assets, information and documents.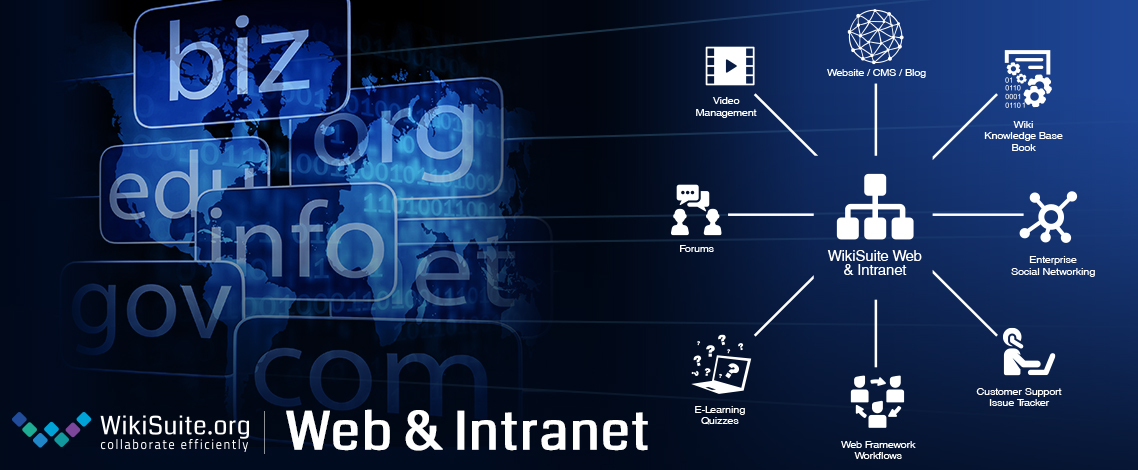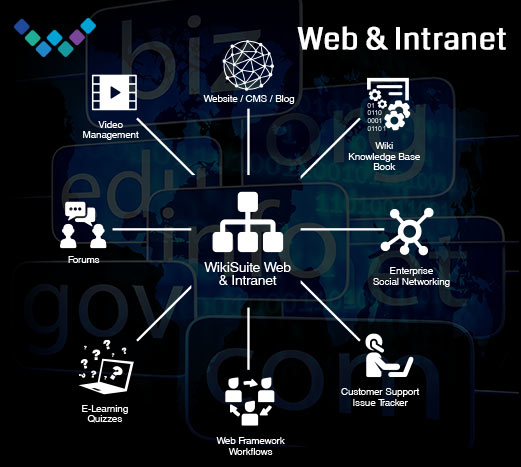 With centralized control panels, do more, faster, easier and better!
Wiki pages are a central part of WikiSuite because a wiki is the best way to build and manage a large knowledge base that enables users to contribute in a secure and trackable format.
File galleries provide a files management center of the operation to save, serve and manage documents, videos, podcasts, images and other files.
Trackers are a very powerful system for performing complex data and database manipulation through a modern and user-friendly interface.
Many other content creation and management features are included and ready to use such as blogs, articles, forums, spreadsheets, calendars, polls, and newsletters.
Having all of these in the system and inter-connected enables organizations to build tailor-made information systems effectively and improve their performance.
While public pages are available for anyone to access, the WikiSuite website or intranet incorporates an advanced user rights system giving organizations the flexibility to set any level of user rights and data access. The overall role and permission system works in a granular way with unprecedented flexibility.
By having the ability to manage all segments and features of your website from a central control panel, you get the power and ease of use that saves time and increases the efficiency of your web portals. Websites built with WikiSuite are search engine friendly, cross browser compatible and fully responsive for mobile devices.
Features
Website / CMS / Blog
Unlimited website pages
Categories
Blogs
RSS feeds
Tags

Wiki / Knowledge Base / Book
Custom URL schemes
Automatic page table of contents
Page author listing
Allow or disallow HTML input
Flexibly enabled WYSIWYG editor
Page lock timeout
Warn on edit conflict

Enterprise Social Networking
User groups for collaboration
User notification of page changes
User relationships
Integration with social networks
Customer Support / Issue Tracker
Create issue trackers
Assign trackers to users
Comments on trackers
Email notifications
Issue tracker status
Attach files to trackers

Web Framework / Workflows
Build forms to collect information
Process and assign information to users / groups
Track tasks and workflows
Import and export data
Generate reports

E-Learning / Quizzes
Video Management
Manage videos and audio and image files
Categories, playlists and channel-building
Metadata view/edit
Content trimming and clipping
Thumbnail creation
Search videos
Subtitles/captions
Moderation and editorial workflows
Time-based data and cue points

Forums
Threaded or flat view
Synchronization with mailing lists
Moderation and message queuing
Monitoring of forums and topics
Screenshots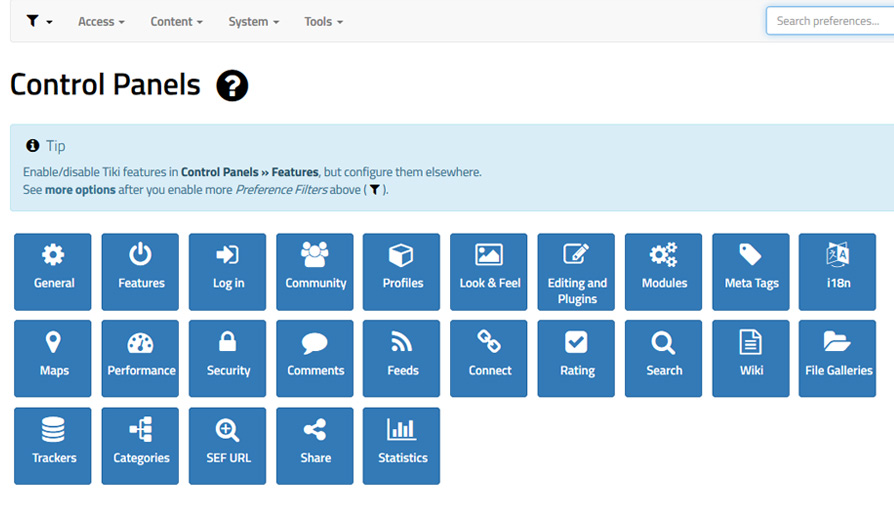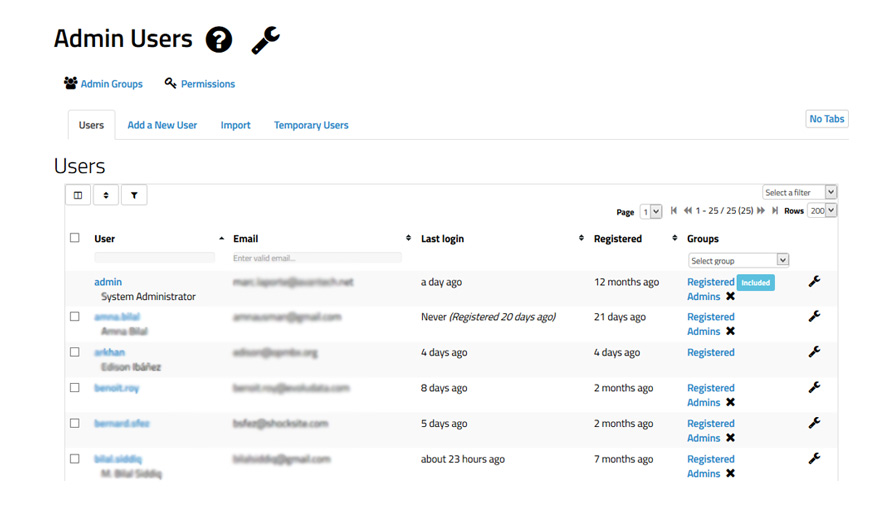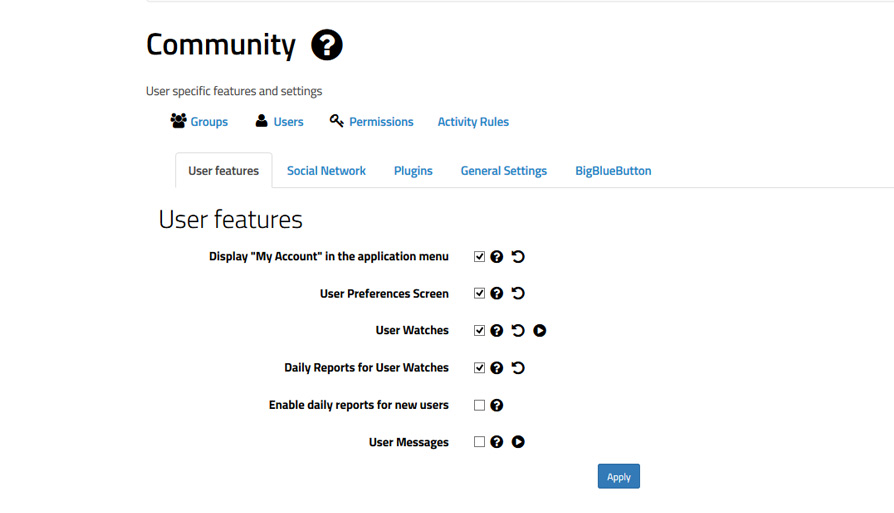 Powered by
Tiki Wiki CMS Groupware