Configuration (Wizard step 2)
After the installation, you can set your domain name at https://example.org:81/app/network
Set the Internet domain name in ClearOS during the initial wizard
Set the server Hostname in ClearOS during the initial wizard
Set the Date, Time and Time Zone in ClearOS during the initial wizard
Set the IP address for your domain name provider
This depends on your topology.
You may need to add an A record of your *. FQDN or your *.domain in your DNS. DNS management is typically offered with your domain name registrar, but you can also use a specialized service.
Below is an example with Gandi.net, where everything (mail, XMPP, web, etc), and all subdomains (ex.: conference.example.org) goes to the same server.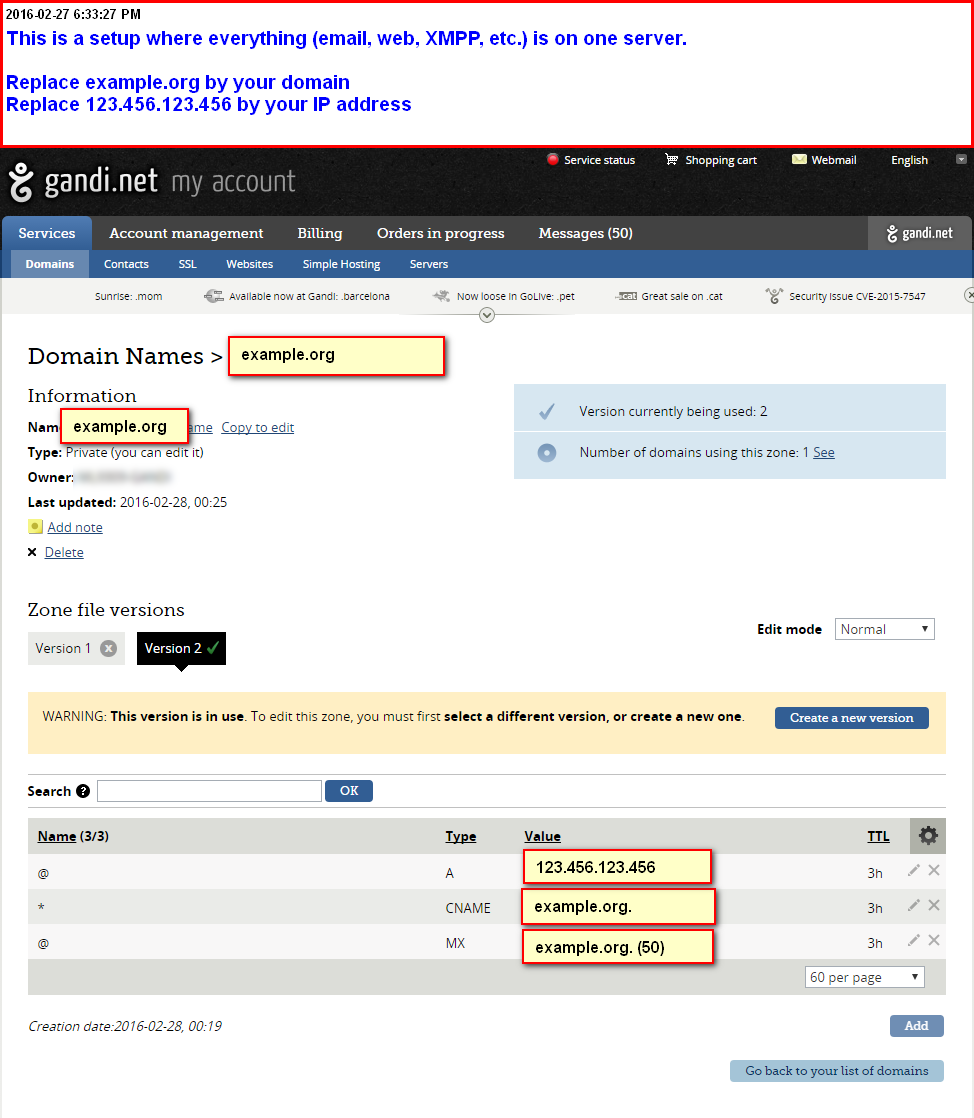 Related links